Gina has just completed a 2 month UK, Canada and US tour of her show 'The WomanKing Of Comedy', ending in a sold out Regent Theater in downtown Los Angeles.
More cities will be added in 2024.
Season 4 of her sitcom Bob hearts Abishola, has just finished airing on CBS, and has  been picked up for season 5, 

While you're here, why don't you pick up a copy of her memoir, Cack-Handed which is now out on worldwide release!! The reviews have been outstanding...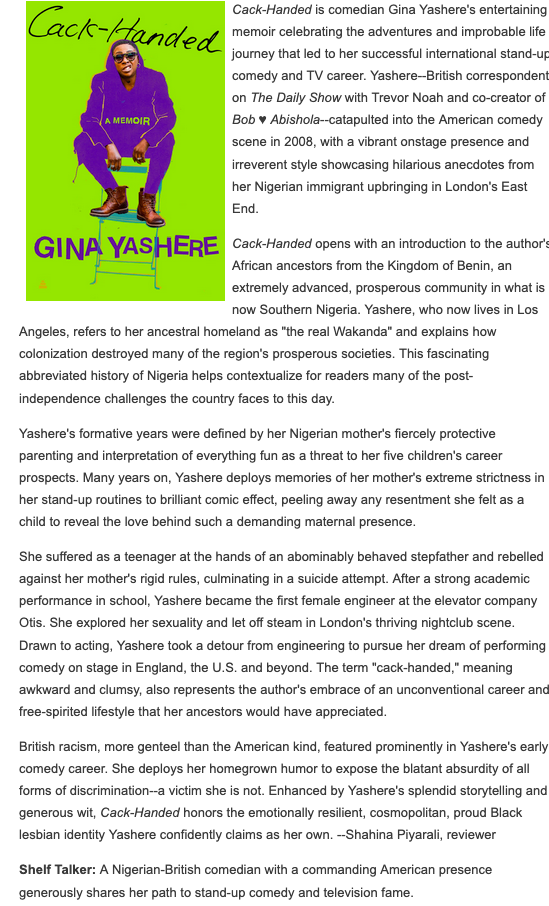 You can order the book from Amazon US, Amazon UK, Barnes & Noble, Books a Million ,and many more!
Other retailers selling Cackhanded can be found here
Gina also currently has 3 stand up specials streaming on Netflix!
She is episode 2 of The Standups Season 2, & two of her previous one hour specials, Skinny B*tch & Laughing To America are also available for viewing on the platform. 
Here is one of the rave reviews she's received..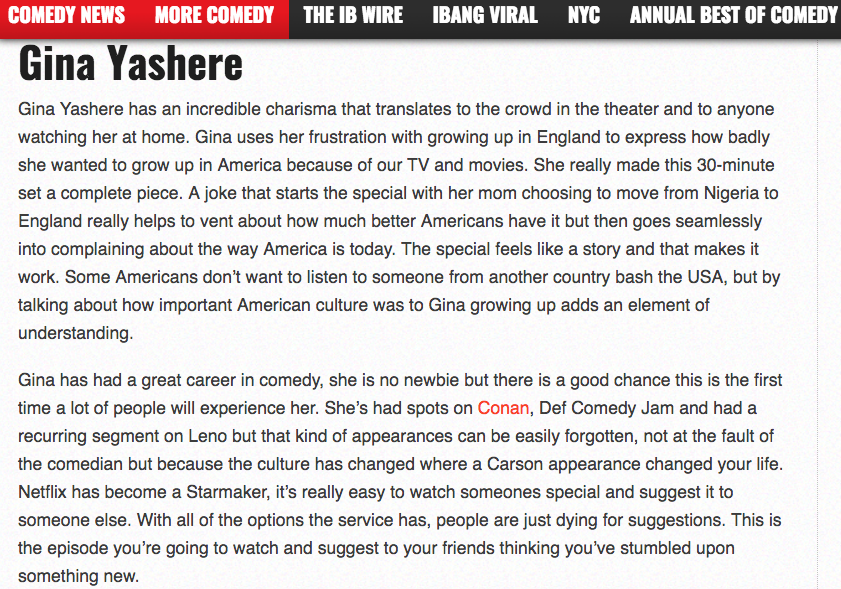 Another of her one hour Stand up Specials, Ticking Boxes is still available to buy.
It was shot at the iconic Brixton O2 Academy, London in front of over 2000 fans.
Go download it HERE.